South Hill Park Arts Centre is set in the grounds of the 18th century mansion house in Bracknell. Set up as a registered charity it is home to two theatres, a dance studio, several creative spaces and a cinema . Visitors can expect a range of entertainment from big-named comedians, renowned ballet companies, in-house drama performances to the latest blockbuster releases.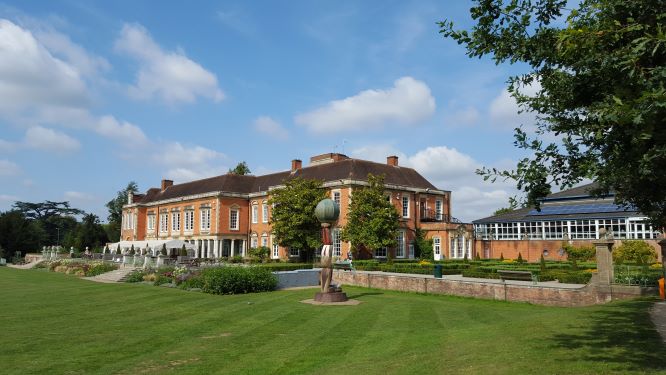 Just a short trip away from our very own Blackbushe Park and Cavendish Park, the South Hill Park Arts Centre makes a great evening out for anyone who enjoys the creative arts. Our Managing Director, Michael and wife Ruth visited the centre back in August to watch the 2017 British war-drama film, Churchill. They were kind enough to share their experience with us.
An Evening Out in the Heart of Berkshire
Prior to this, Ruth joined the mailing list by telephone and the box office staff, who were very obliging and helpful, sent out a main brochure and a cinema brochure. They easily booked by telephone and were told they could collect the tickets on the night. It took them about 20-25 minutes by car to arrive via the M3 and A322.
The sat nav took them directly there, useful for anyone who is not quite sure where it is. On arrival it is well signposted and navigates you straight to a large car park, which is free to use. So much better than finding somewhere to park or adding the cost of a multi-storey to your night out, if you go to an in-town cinema.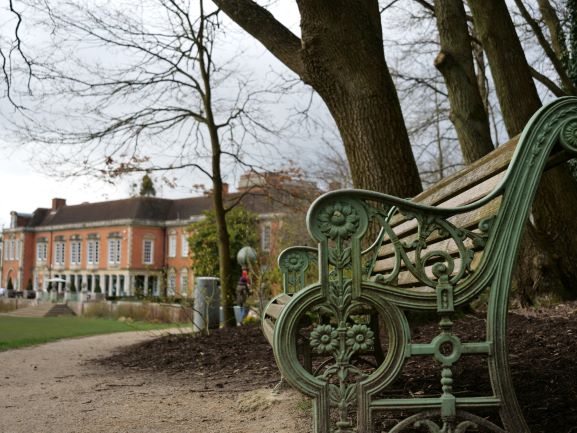 As they passed through the main entrance, there was an interesting art exhibition in the foyer which they browsed before heading to the box office to pick up the tickets. Queueing at the box office is streamlined, so you can pass through quickly if you've already booked and are just picking up. Super useful if you like avoiding the crowds.
The Atrium Bar serves drinks and snacks which can be purchased before the show. Michael and Ruth tucked into a couple of ice creams and enjoyed relaxing in the modern bar before the film started. It was not too busy the night they went but could see there would be plenty of space even on a busy night. Extra seating can be found outside, perfect for those warm summer evenings. They also reported the Bistro looked very pleasant, so you could go the whole hog and enjoy a meal out before the film.
Cinema at South Hill Park
They were called through to take their seats just before the film started. It's much smaller than your normal cinema with about 60 seats but the screen size was good. Michael and Ruth sat 4th row from the front which they found pleasant but mentioned they wouldn't fancy sitting in the front two rows much. The trailer section was short and sweet which they found much nicer than sitting through 25 minutes of advertising. The lighting was just right and the sound was decent.
The film itself, which focused on the run up to D-Day landings and the interaction between Churchill and his military leaders and advisors, they found excellent. It was well acted with an enjoyable pace, and despite both being a couple of history buffs, found out some new history facts.

Michael and Ruth thoroughly enjoyed themselves and have booked to see another film, Dunkirk. They have also decided to dine at the Bistro beforehand. If you decide you like visiting the centre on a regular basis, you can become a member. Becoming a member is a great way of supporting the charity-run arts centre. They offer individual membership, as well as family membership, both of which include great benefits and discounts.