A short walk to start with…
If you fancy a stroll and a bit of time gazing out into the river, about a mile and a half from Ferndale Park, is Summerleaze Footbridge. You turn left out of the park and head across Windsor Road, down Monkey Island Lane until at the fork for Bray Lake you bear right onto a wide gravel lane.
After a while, the path crosses The Cut – a small river and then there's a footpath off to the right. If you follow that, it brings you out onto Summerleaze Footbridge which is a lovely place to stand and look at the river. Looking North (or left as you start your walk across) you can see along to the tip of Monkey Island and looking South (or right as you start your walk across) you can see down past the edge of Bray Marina to Queen's Eyot which is part of the Eton College estate.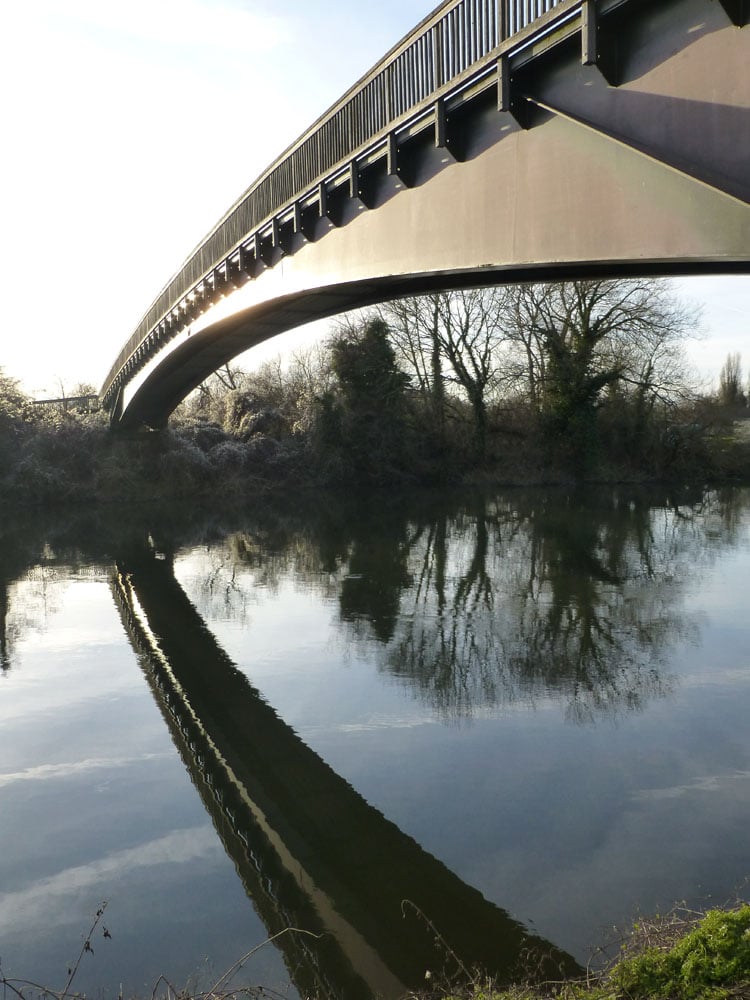 If you've had enough of a walk now, you can stroll back of course, or go on a little further…
Going on further to the Dorney Court garden centre for a cuppa!
If you were to finish crossing the bridge and head along the Thames Path to the right, after a few hundred yards, there's a footpath leading off to the left. You can follow this around the head of Dorney Lake. The path then meets a lane which you should cross and you can then pick up a little bit of the Bristol and Bath Railway Path – a very pretty route to take. This path emerges onto Court Lane, which you take, bearing right. It has lovely short-mown verges and a path set well back from the road.
The first entrance for Dorney Court would lead you to the original house and St James the Less Church. The house is sometimes open to the public, but it's best to check before setting out if you wanted to look round.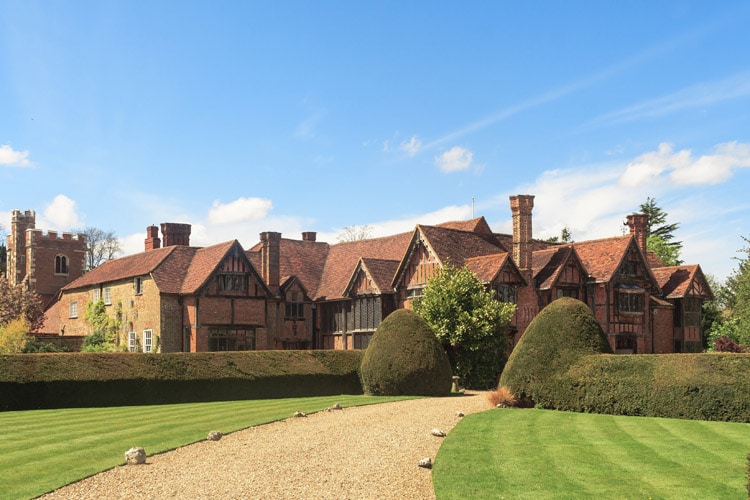 The second entrance for Dorney Court takes you to the walled garden which houses the garden centre and cafe, where you can get a nice cuppa and have a sit down before heading back.
Find out more about Ferndale Park…